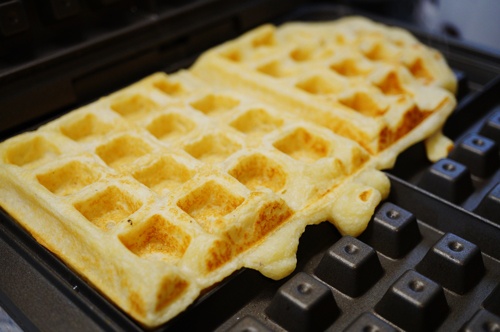 Part 1 of 3: What Does Your Waffle Have to Do with Our Teflon® Coating?
To put it very briefly, the answer to that question is … everything.
Chemours™ (formerly DuPont) Teflon® industrial coating is very popular with the food processing industry because of its release properties and high-temperature resistance. If not for the Teflon® coating that goes on the waffle mold or tray, your waffles might not taste the same or pop out as perfectly (and crunchy) as they currently do—resulting in the needless trashing of so many waffles! The same goes for all your ice-cream cones and muffins.