These Coatings Are So Good You Can Eat Off Them!
When a fluoropolymer coating is FDA compliant, it means it can be used for food contact. Aside from that favorite frying pan you use every time you sauté your most delicious chicken dinner, the applications that fluoropolymer coatings are used for span far beyond the confines of your kitchen or culinary imagination.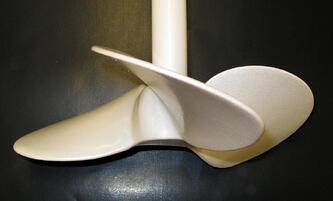 Why Does it Cook Your Chicken so Well?
At the heart of the matter is why it is so vastly sought after across industries and for diverse applications. The four main properties that make fluoropolymer coatings the one-stop shop for pots and pans and instruments and implements of all variety, are their most touted:
Easy release (non-stick)
Low friction
Abrasion resistant
Insulation
Back to your kitchen and that chicken. Because the coating will keep that tasty drumstick from sticking, you don't have to put an oil slick between you and your good health. Non-stick qualities are different than low friction. Low friction means that things slide over the coating surface easily—your spatula, oil, veggies, drumsticks. Non-stick, easy release means that you don't leave half your delicately browned chicken skin on the pan when you are done. While the abrasion resistant properties would help you if you had to scrub the pan clean, you don't need to, so that preserves the pan even further. And the reason the ingredients cook so evenly, so consistently, is due to the insulation properties of the coating. The pan can tolerate high temperatures and the heat distributes evenly.
Without knowing it, we've all experienced the time- and resource-saving benefits that fluoropolymer coatings provide in our homes. You might be surprised at how far reaching those benefits extend in other areas of your life. There are a host of industries that regularly use these coatings, and even if they are not required to use FDA compliant coatings, they do—because they work.
Everyday Convenience of Coatings
Who would have thought that those high-end speakers you dock your iPhone to were manufactured with this coating—relied upon for its easy-release properties to remove the speaker cones from the high-temp molds. Those are some smart engineers who did their homework about the release benefits of fluoropolymer coatings. Apparently they're talking to the engineers at the industrial plant down the street who've decided to use the coating on their package sealing heaters. The next time you enjoy that three-scoop ice cream, think of the industrial waffle irons that helped form that crispy, vanilla-scented waffle cone (dipped in chocolate, of course). From industrial scale chain-on-edge muffin cups supplying mass-produced treats for your fast-food convenience to the antacids (or some other bio-pharm remedy you may have to take after such indulgences) that may have been mixed with huge, coated mixing shafts or held in tanks also lined in fluoropolymer coating, you are experiencing the utility and convenience of these coatings daily.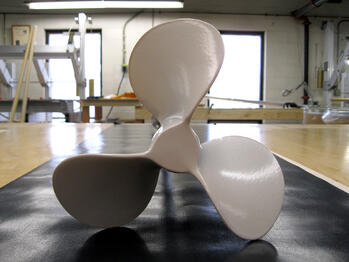 Medical Marvel
Which brings us to medical applications. We certainly hope you don't have to rely on the life-saving qualities of a cauterizing instruments, suction tubes, or any hundreds of other medical implements in the near future—or ever. But know that if you do, things like medical guide wires will do their jobs effortlessly due to their coatings' low-friction properties. Liquids will not adhere to coated instruments because these coatings are chemically inert (and are not compromised by other chemicals), they are as unintrusive to your biological system as any life-saving device can be.
A Snapshot of Utility and Versatility
Food service—pans; equipment; large-scale food service; massive bakery muffin cups; industrial waffle irons for ice cream or frozen waffles; plates that seal plastic wrapping for deli meats; big industrial rollers
Bio-pharm—mixing shafts used to mix chemicals, drugs; tank that holds materials while being mixed; general assembly line applications
Medical—medical instruments; cauterizing instruments; operating room tools like retractors, forceps, and suction tubes

The versatility of these functional coatings allows for almost unlimited application to a wide variety of substrate materials, part sizes, and configurations—always adding value far beyond the inherent non-stick qualities.
American Durafilm® is the oldest and most experienced licensed applicator of DuPont™ Teflon® coatings in the United States. We are also an approved applicator of Whitford™ Xylan® coatings, as well as Dykor®, Halar®, Emralon®, Everlube®, MolyKote®, and hundreds of other functional coatings designed to improve and enhance the performance of your products.
Download our white paper, "Selecting the Correct Fluoropolymer Coating for Maximum Performance" to learn more about how to select the right coating for your next job. At American Durafilm, we help customers find the right solutions for many situations—contact us if you want to discuss how we can help you.