The Philae Lander Wants its Time in the Sun
As you might imagine, we are as fascinated with Rosetta's success as are any of the scientists that have worked on or observed this mission for the last 10-plus years. It's as riveting a thriller as any sci-fi movie—only this isn't made of the stuff of someone's imagination (well, it was at some point!). It is now a reality and made, in part, of material we handle every day at American Durafilm: Kapton® film.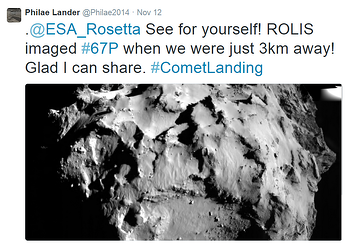 We know how dependable and versatile this Kapton film is—it is used for so many "common" applications, from electrical and insulation work in things like phones and planes. To know it has such a huge supporting role in a mission that is truly out of this world, a mere 300 million miles away, is mindboggling.
Kapton® is instrumental for its use on the solar panels, the camera circuits, and critically so in keeping the weight of the Philae lander as light as possible. Philae is 3x3x3 feet and weighs 220 pounds, but the low gravity on the comet means it is equivalent to 1/30th an ounce on the comet. We know about the ability of this resilient polyimide film to withstand extreme temperatures, and Philae can withstand temperatures of 150°C (300°F). But the function that impacts us here on Earth the most dramatically, is that Kapton® helps the Rosetta and the lander capture astounding images of this mission and of comet 67P/Churyumov-Gerasimenko.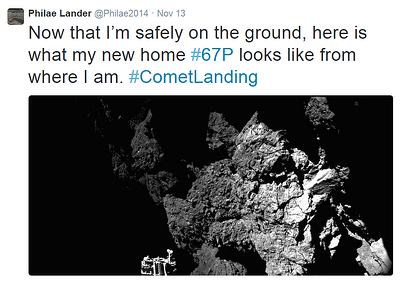 Of course, like any good sci-fi movie, this mission is not without its share of edge-of-your-seat, nail-biting moments. It seems that Philae landed in a shaded spot, keeping the solar panels (made of Kapton®) from doing their vital job—powering Philae, enabling the mission-critical testing to continue. Scientists at the European Space Agency (ESA) tried a number of tactics to get the lander powered up again, including attempting to "hop" it into a sunnier position. An online Guardian article reports: "Philae's primary mission was always designed to last around 60 hours on its initial battery charge. But engineers covered the spacecraft in solar panels in the hope that sunlight could charge a set of secondary batteries and extend the mission for months." The article also states that the sliver of light that the solar panels were getting from the original landing spot was hitting the panels for only one-and-a-half hours instead of the six or seven hours scientists had expected.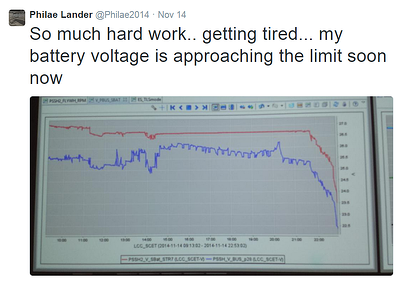 As you can see by the excerpts of tweets from @philae2014's Twitter feed, Philae has completed its primary science mission, and has been able to capture and transmit invaluable data, even with these challenges. A blog on the ESA's website explain, "Rosetta's own mission is far from over and the spacecraft remains in excellent condition, with all of its systems and instruments performing as expected."
We wish the ESA and all the scientists and engineers that have worked on this mission for over a decade all the best. At American Durafilm, we are proud to know that a product we count on for our everyday conveniences is in one of the most exciting supporting roles if its illustrious career. We'll continue to watch this mission unfold, with the help of Kapton® behind the scenes, bringing life in outer space to our big, and little, screens.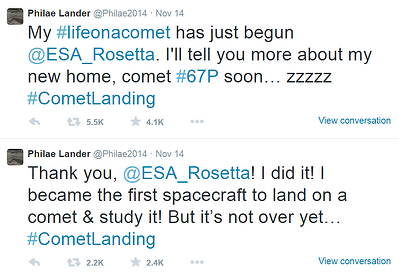 To learn more about why this amazing polyimide film is such a versatile and preferred protective film that provides solutions in many industries, download the white paper, "Create Your Innovative Solutions—Top 4 Properties Kapton® Films Provide."