Recent Findings Show a Need to Classify PFOS and PFOA as Hazardous Substances
The U.S. House of Representatives voted in July 2021 to take significant action to address the public health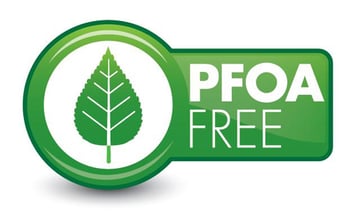 failure regarding unregulated toxic "forever chemicals" that Americans have been exposed to, according to an article published by MSN News.
In mid-July, the House approved a comprehensive bill that would require the Environmental Protection Agency (EPA) to categorize PFOS (perfluorooctanesulfonic acid) and PFOA (perfluorooctanoic acid) as hazardous substances under the Superfund law.
American Durafilm Co., Inc's fluoropolymer (Teflon®) solutions have been PFOA free since 2012, when manufacturers worked with the EPA to remove the substance as a processing agent. The move came ahead of requirements from the EPA for such actions, as the manufacturers of our products recognized the need to curb these issues.
Providing products, now manufactured free of PFOA, adds a new highlight to our high-performance materials.
For over 70 years, we have been providing custom solutions for a number of industries, including:
Medical/Biopharmaceutical
Military and Defense
Aerospace
Industrial
Food Processing
We have options that are FDA compliant for the food service and bio-pharma industries, as well as products strong enough to withstand the harshest environments with reliable durability. Our range of capabilities and experience with films and coatings makes for an almost limitless number of possibilities when it comes to your specific needs.
Our team works closely with scientists, engineers, and designers to create new and innovative fabrication techniques to meet the most stringent specifications and designs. We have extensive experience in heat sealing, thermoforming, die cutting, film conversion, coating application, and the manufacture of seamless polyimide tubing.
Our clean room capabilities allow us to provide high-performance bags of the highest quality. We can meet the low-particulate demands associated with all means of bio-pharma storage, from overwrap bags to those used in culture growth, chemical and drug storage, and cord blood and tissue storage.
Contact us today to discuss your application needs.
To read the full article, "Toxic forever chemicals are in our blood: Senate must vote to regulate them as hazardous substances," click here.