It's Not Part of the Process Anymore
Here's what you need to know about the use of PFOA in American Durafilm® products: it's not in them. Plain and simple. In fact, PFOA was never in any of the tubing materials offered by American Durafilm, and it was removed from the films and coatings several years ago.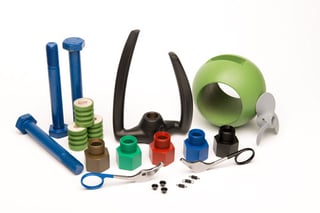 Originally a 3M product, and used by DuPont™ under the name C-8, PFOA was first used by DuPont in 1951. It's a storied history, and explained, in short, by DuPont™ thus:
PFOA is a processing aid that was widely used by many manufacturers to produce a broad range of industrial and consumer products for more than 60 years. The knowledge base around the chemical, its environmental footprint, and its health profile has evolved. Over the same period, the chemical industry and its regulators, including the U.S. EPA, have also learned a great deal about the environmental and potential health impacts of PFOA, leading to the complete elimination of PFOA usage in 2015. DuPont completely phased out its usage of PFOA in 2013; the chemical industry as a whole ceased producing and using PFOA in 2015.
As a processing agent, PFOA cured out during the spray coating process, so final products were not problematic. But we were determined to get ahead of the regulated phase-out initiatives and began working on the cessation schedule early with DuPont™ (now Chemours™) and stopped using PFOA in the spray coating process and films by 2011. As such, neither has been processed here with PFOA for years.
Because it had been widely used for years, we understand that it remains in the dialogue regarding chemical coatings. At American Durafilm®, we addressed it early, safely, and responsibly—and continue to monitor the conversation within the industry. We adhere to the latest safety standards on all fronts, so we can provide you with high-performance materials to meet your every need without fear of contamination.
American Durafilm® is the oldest and most experienced licensed applicator of DuPont™ (now Chemours™) Teflon® coatings in the United States. We are also an approved applicator of Whitford™ Xylan® & Dykor® coatings, Halar®, Emralon®, Everlube®, MolyKote®, and hundreds of other functional coatings designed to improve and enhance the performance of your products.
Download our white paper, "Selecting the Correct Fluoropolymer Coating for Maximum Performance" to learn more about how to select the right coating for your next job. At American Durafilm®, we help customers find the right solutions for many situations—contact us if you want to discuss how we can help you.