Part 2 of 3: From Flat to Fizzy—the Role of Teflon® Coatings in Carbonation Measurement
How satisfying is it to hear the distinct hissing sound escape a can of soda as you crack open your favorite beverage after a long day of work! The fizz that you're about to relish next is in fact a by-product of our Teflon® coating of an entire assembly for a part that measures the carbonation (gas content).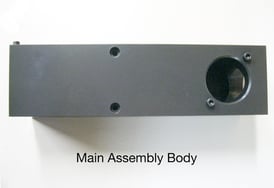 The coating ensures prevention of cross contamination of the aluminum and the liquid, as well as protection of the metal. It also has a high gloss and is used to reflect light beams, which measure the gas content in the soda.
Why Are Teflon® Coatings Best Suited for the Purpose of Carbonation Measurement?
Teflon® coating is an FEP clear coat sprayed over a primer system, which enhances durability. The operating temperature is up to 400F, and the FEP melt flows to form a uniform membrane that acts as a barrier keeping the metal and liquid from contacting one another. The fact that it is highly inert means it will never alter the properties of the liquid bath it's submerged in, which is a primary requirement in the process of carbonation measurement.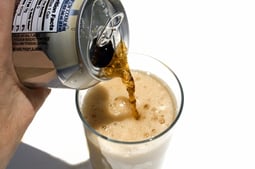 Foods don't react with Teflon®, so there are no chemical interactions or corrosions that could compromise taste or create contamination. The near-universal chemical resistance of Teflon® is a key reason for its broad use in fluid-handling components and vessels used in the chemical and food processing industries.
Teflon® coatings are vital to so many other applications in the food processing, as well as pharmaceutical industry. Watch for the final blog of this series to know more about the case of a piano wire that was Teflon® coated to cut cookie dough.
American Durafilm® has the expertise to assist our customers from product conception, material selection, prototyping, validation, and through high-volume production. Contact us and see how we can leverage the unique material properties and our processes to add value to your product design.